Insitu® Spray Applied Coating Technology
ES2 Technology
Insitu® Spray Applied Coating is a water-based and water-reducible synthetic flexible polymer anti-corrosion coating specifically designed for the protection of HVAC/R coils and components. Insitu® Spray Applied Coating contains ES2 (embedded stainless steel pigment) technology, an anticorrosion coating specifically designed for the protection of coils mounted in corrosive areas. HVAC/R coils, components, and cabinet will have a permanent, water-based synthetic coating with ES2 pigment applied to all coating surface areas without material bridging between fins. ES2 pigments are therefore suitable for even the most corrosive environments and will maintain their appearance after many years of exposure. UV Degradation ES2 pigments form a multi-layer structure throughout the paint film. This creates a barrier layer that reflects sunlight away from the paint film, preventing ultraviolet rays from penetrating. As a result, UV degradation of individual polymer molecules is eliminated, the film integrity is maintained, and the pigment particles are well anchored to the substrate. The resultant smooth, hard finish stops dirt from accumulating. The multi-layer structure of the ES2 pigments slows the passage of water molecules into the film and acts as an effective moisture barrier.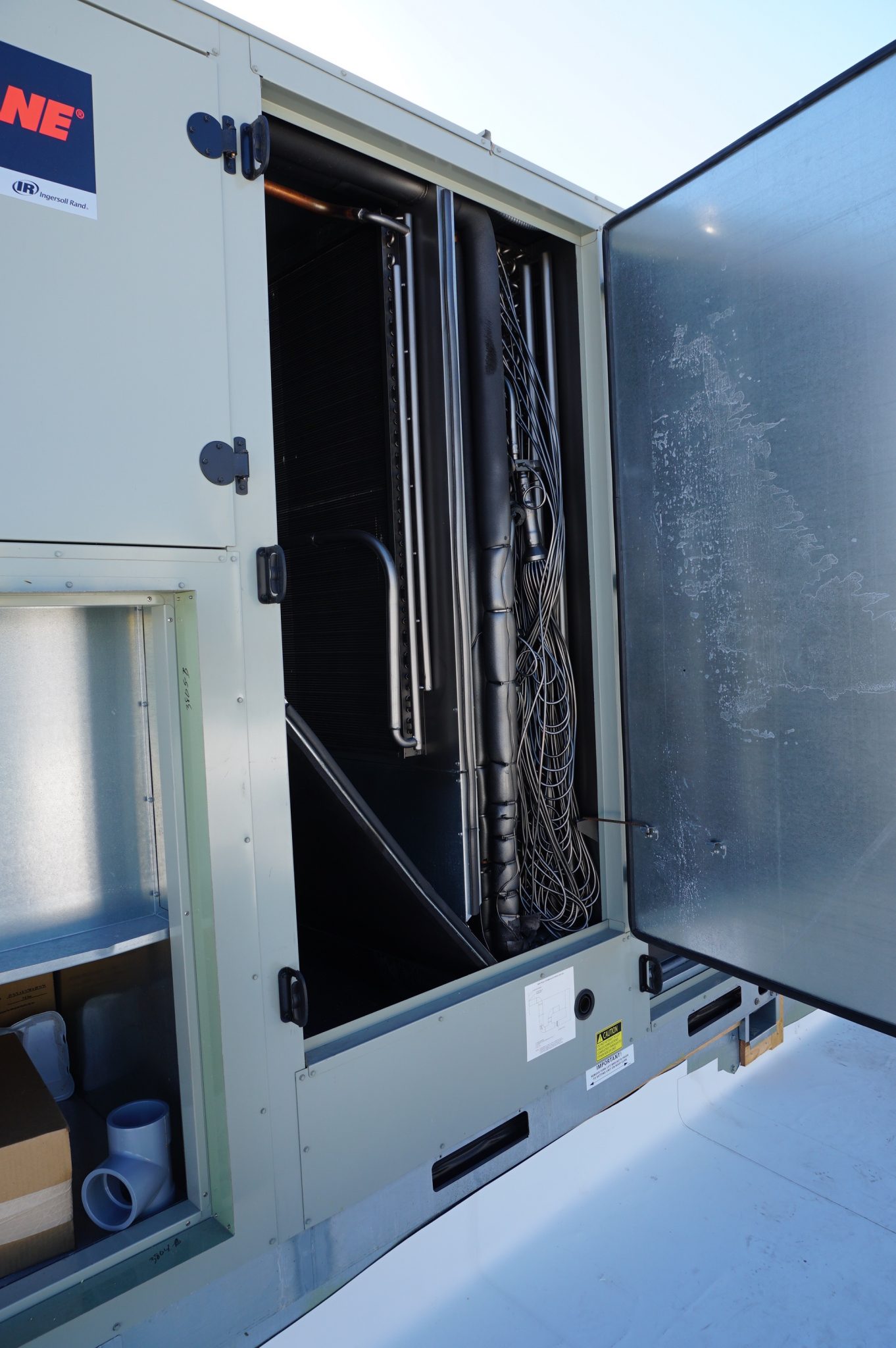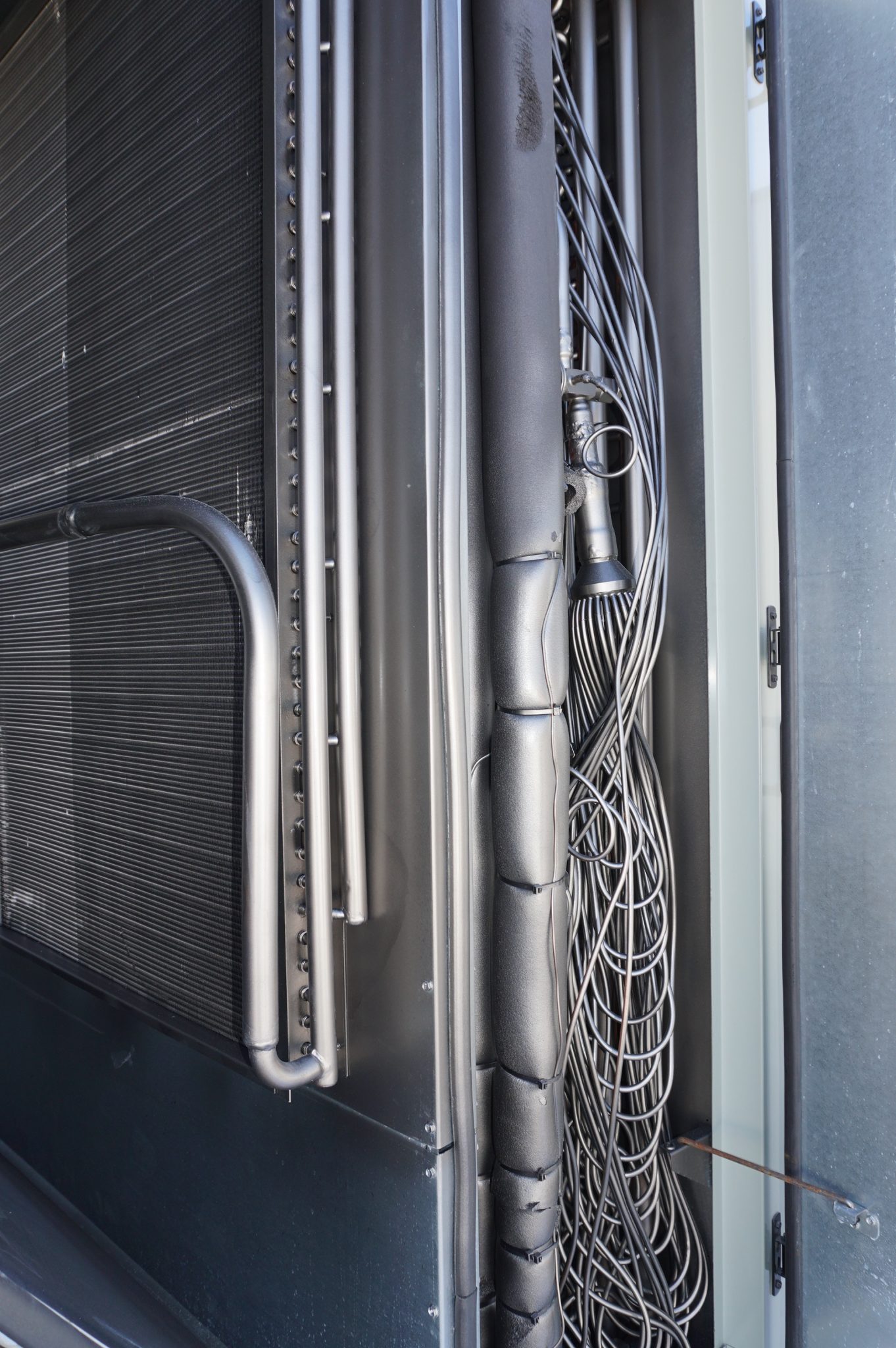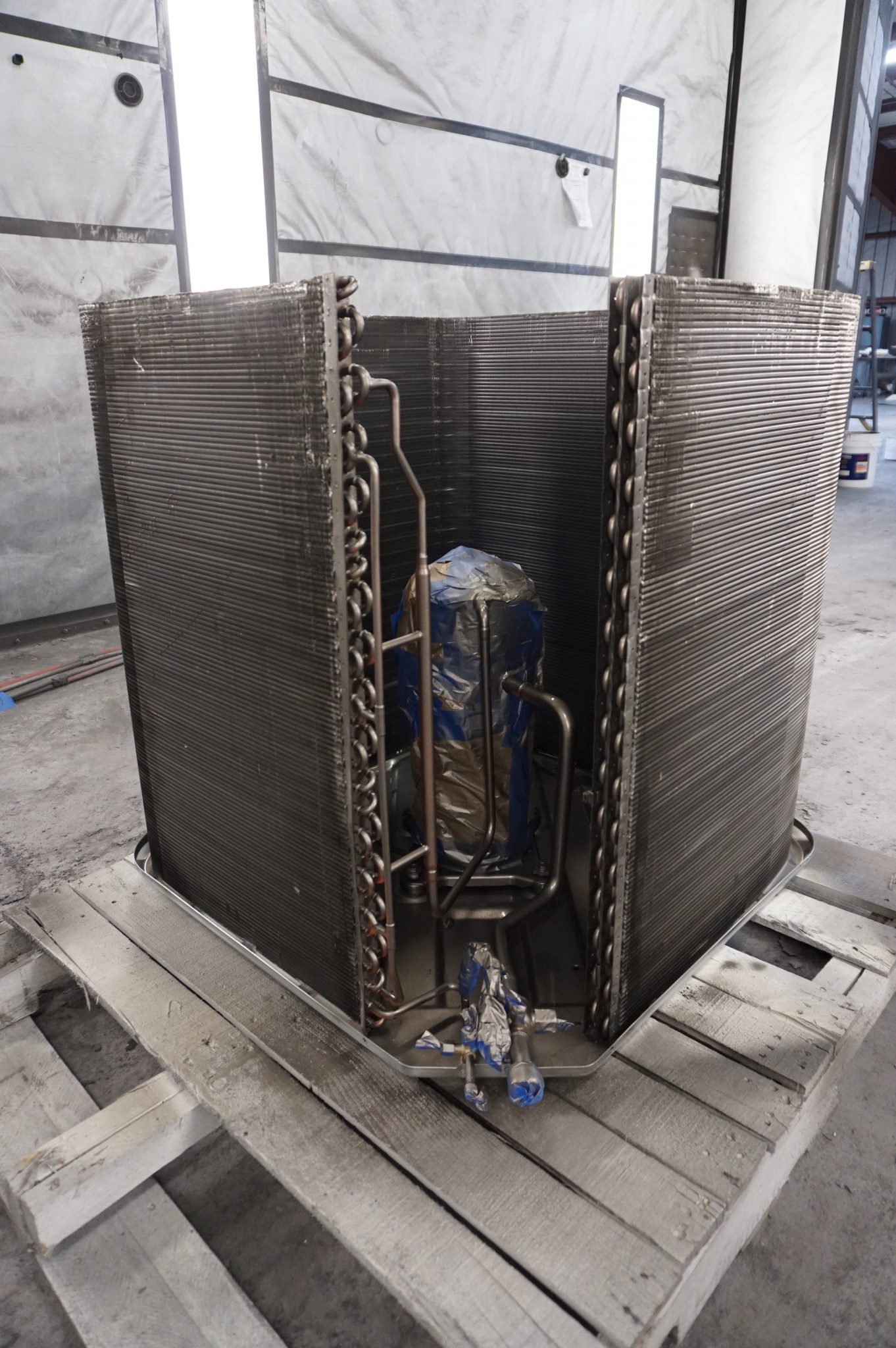 The coating process will ensure a uniform dry film thickness of 0.6- 1.2 mils and meet 5B rating crosshatch adhesion per ASTM D3359- 93.
Corrosion durability will meet a minimum 15,000 hours salt spray resistance per ASTM B117.
| PROPERTY | TEST METHOD | PERFORMANCE |
| --- | --- | --- |
| Salt Spray | DIN 53167/ASTM B117 | Exceeds 15,000 hours |
| Water Immersion | ASTM D870 | >1,000 hours |
| Pencil Hardness | ASTM D3363 | HB-F |
| Cross Hatch Adhesion | ASTM D3359 | 0 (5B) |
| Humidity | ASTM D1735 | 1,000 hours minimum |
| UV Resistance | ASTM D4587 | 1,000 hours |
| Mandrel Bend (Flexibility) | ASTM D522 | Pass – 3,175mm (0.125 inch) |
| Mold Resistance | ASTM G21 | Pass |
| Sand & Dust | MIL-STD 810F | Pass |
Certificates
Environmental friendly – water based, non-flammable, non-toxic
Extremely effective adhesion on metal surface and easily air-dried
Reapplicable
Improves airflow and heat exchanger performance
Very thin deposited film (< 10 micron)
UV resistance, antimicrobial, and coil block prevention
ASTM B117 Neutral Salt Spray Test(15,000 + hrs)
ASTM G85 Modified Salt Spray Test (3,000 + hrs)
ASTM G21-Antimicrobial & G22-Fungi resistance tests (PASS)
ASTM 5894 UV Resistance (PASS)
INSITU on Location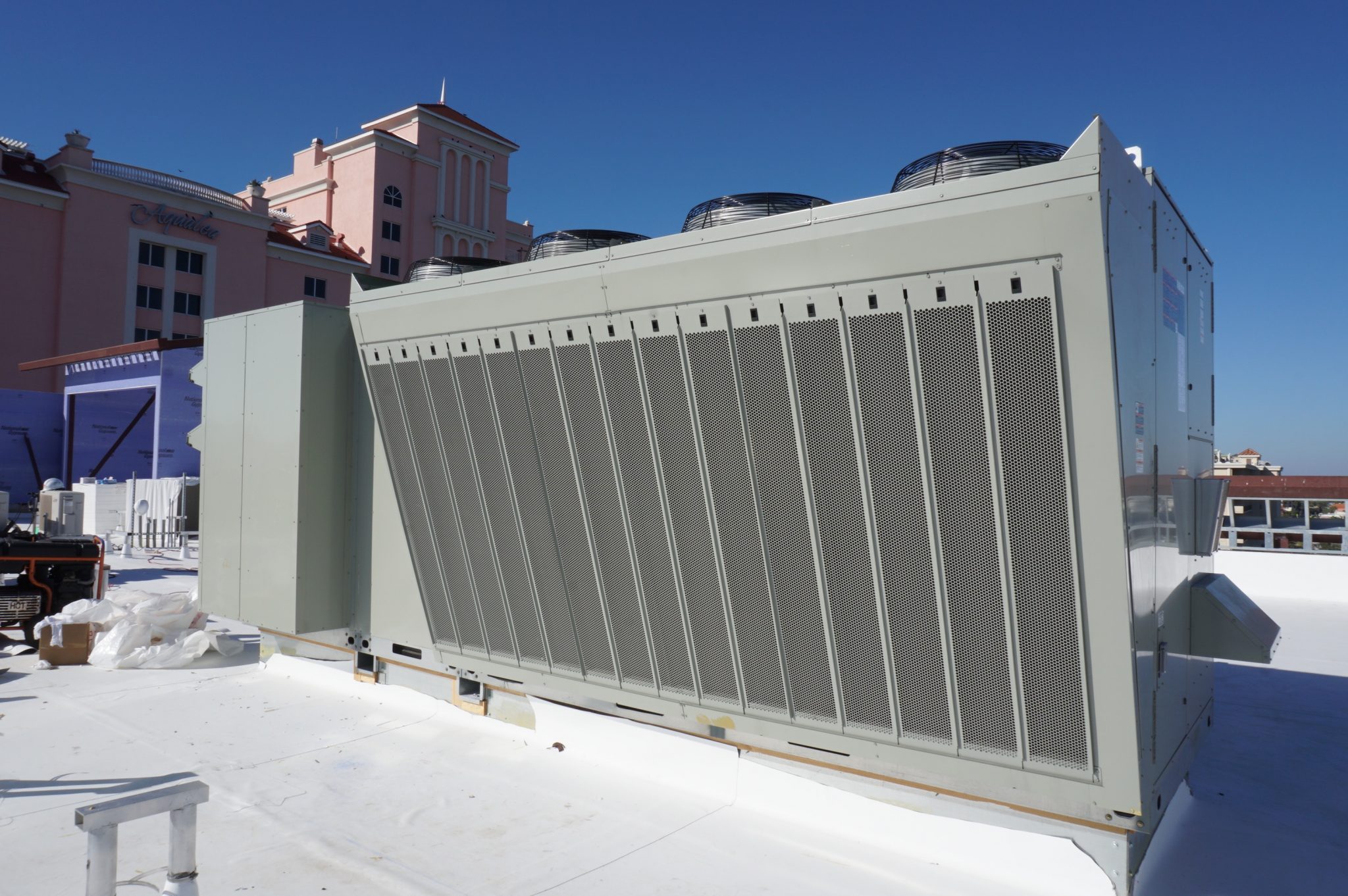 Insitu® can go where you need us. Many times HVAC/R units are already installed in their permanent location. This is no problem for Insitu® – we can perform our specialized spray coating treatment on-site.
We follow the same procedures as we do at our locations, (inspection and ID tag, followed by disassembly and deep cleaning). We apply three coats of spray and thoroughly coat all required surfaces and components. This includes the cabinet (internal and external) as well as any mounting supports. Our goal is to provide your HVAC/R equipment with the very best in corrosion protection. We back it all up with our exclusive 5-year performance guarantee.
Contact Us to Learn More.