Major HVAC/R OEMs approve the use of ElectroFin® E-Coat for their systems. In fact, one OEM saw the coil replacement warranty costs drop substantially after switching to ElectroFin® E-Coat coils on its manufacturing lines.
What Customers Say About ElectroFin® E-Coat
"We started using ElectroFin® E-Coat when it first came out," said Mark Lien, sales and marketing manager for Outokumpu Heatcraft, Grenada, Miss. "It was introduced to the HVAC/R industry at the AHR Expo that was held in Philadelphia in 1998."
"ElectroFin had been telling us for a year about a new process coming out that would revolutionize coil coating," Lien said. "We were already an occasional user of their traditional coatings, and when they introduced it at the show, we agreed to try it."
"Traditional methods cannot guarantee complete coverage, especially with the new fin designs. There's nothing to drive the coating into the small openings and recesses. And, with dipping or spraying, the thickness of the coating will vary from two to four mils."
"With ElectroFin® E-Coat," he continued, "the coating is attracted to the metal surface one molecule at a time and gets into the tiniest openings, so every metallic surface gets coated. It also results in uniform thickness. The result is a coating consistently one mil thick."
"One of the advantages of the e-coat process is that the coating is physically flexible. It's very difficult to get a coating into [coils] by dipping or spraying," Lien said. "But the e-coat gives us 100% coating, and the flexibility of the coating permits us to comb out damaged fins without cracking or flaking," Lien said.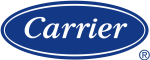 View Some of Our Recent Projects
Modine CIS-Tampa is proud to provide coating services to the Clearwater Aquarium expansion. Check out all of the expansion highlights below!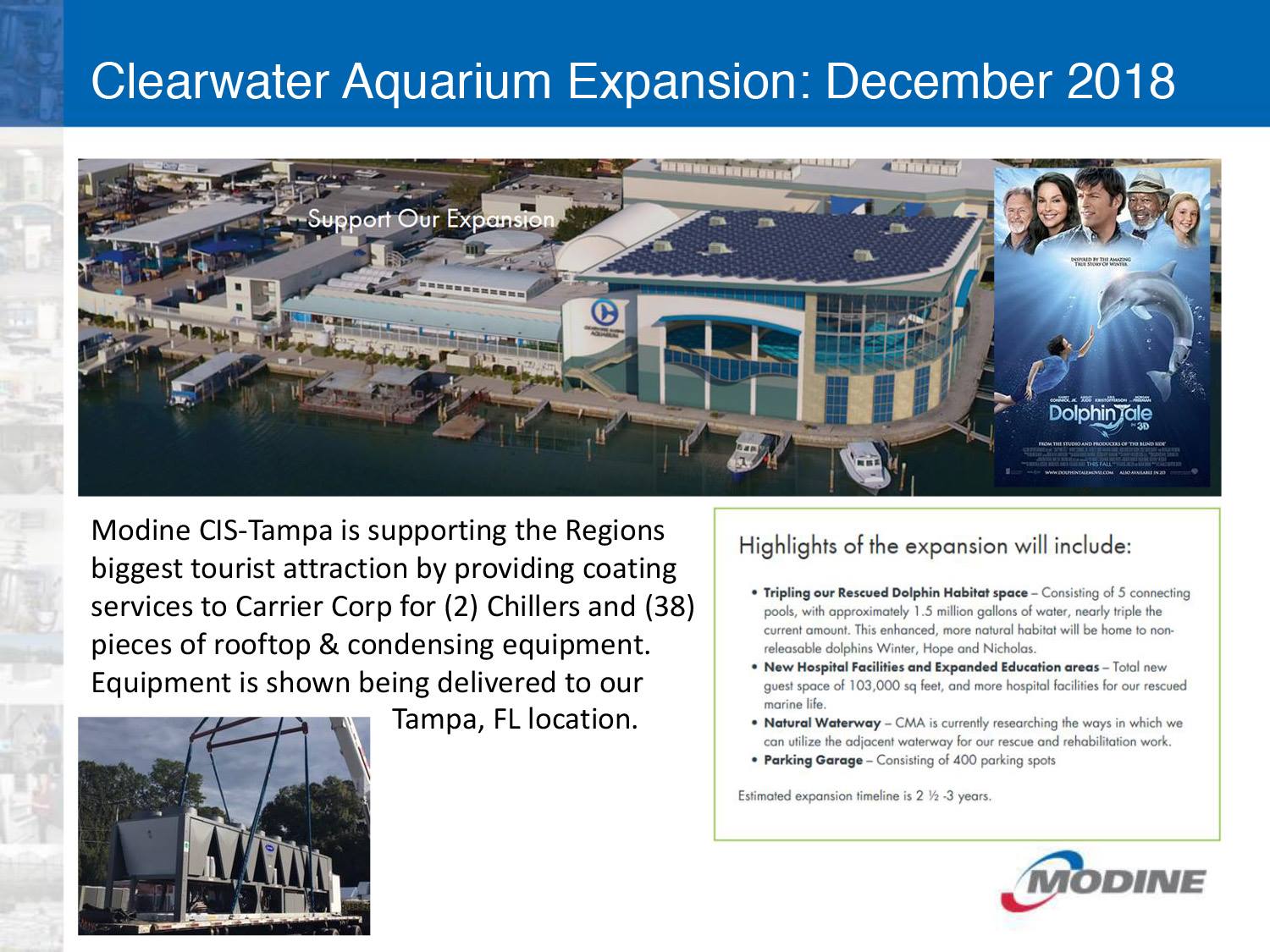 Contact Us to Learn More.