Insitu® Spray Applied Coating System
Insitu® – The Ultimate in Corrosion Protection
The best protection available is Insitu® Spray Applied Coating.  It is a unique and proprietary coating process that offers today's HVAC/R systems the highest level of corrosion resistant protection. A properly coated system with Insitu® Spray Applied Coating corrosion protection can withstand harsh environments, providing long-term and cost-effective service.
Insitu® Spray Applied Coating protective coatings will insulate and protect your HVAC/R equipment for many years, providing you with a system that can operate at its optimal performance and efficiency.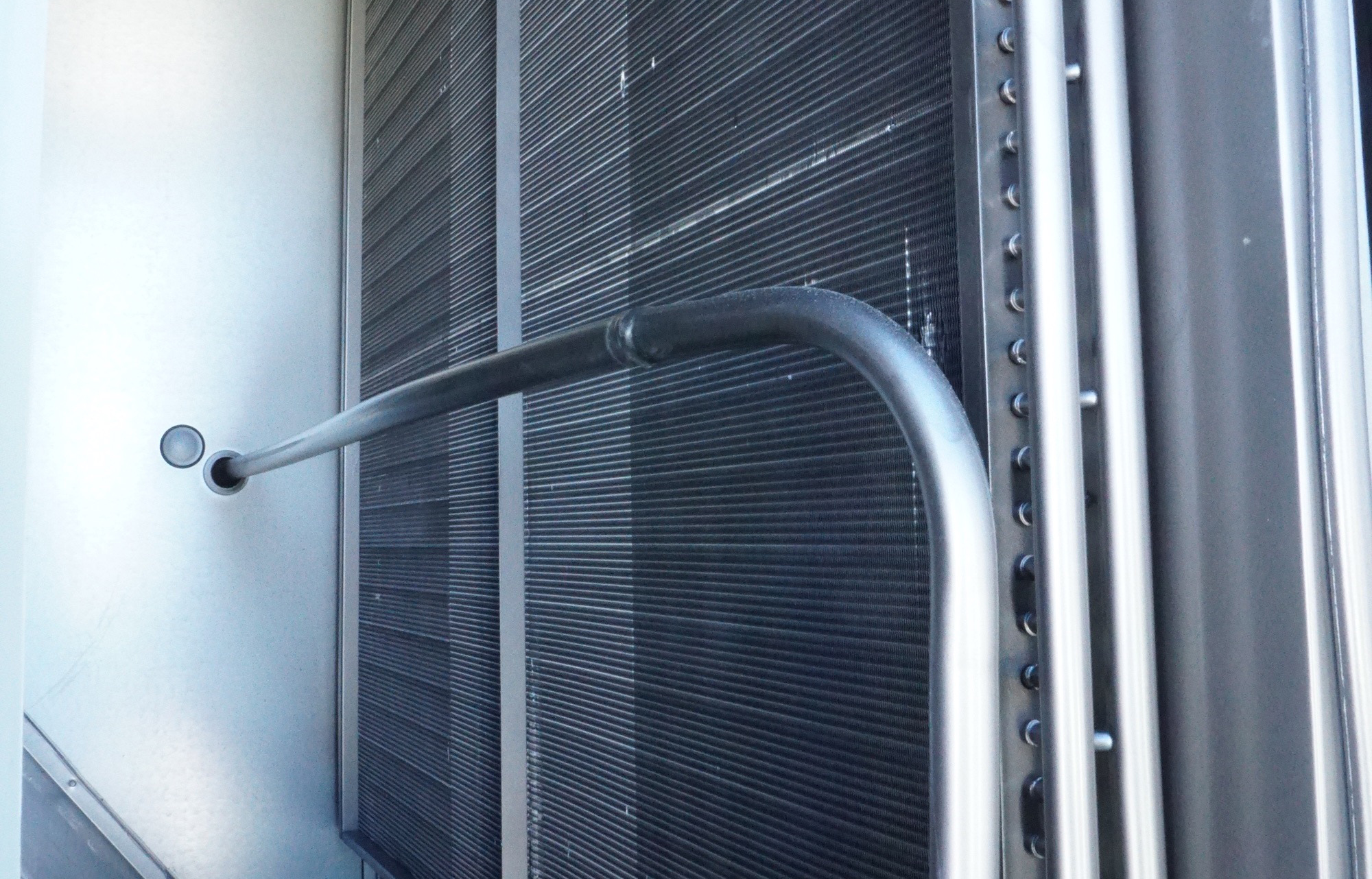 When it comes to protecting expensive HVAC/R equipment and systems, there is no better protective coating then Insitu® Spray Applied Coating. Have confidence these products have the highest quality standards and pass the most arduous industry tests ensuring top performing products you can trust.
Throughout the HVAC industry, there is some talk about protective coatings degrading the true performance and efficiency of the heat transfer coil. While you can make this case, engineers will also agree that a protective coating is necessary and recommended by the OEM in any corrosive environment.
OEMs also recognize coatings like ElectroFin® E-Coat and Insitu® Spray Applied Coating as a highly efficient micro thin application that overall has a minimal effect. In fact, what little you might lose in cooling efficiency is more than recovered in extending the overall life of the system.
When choosing a protective coating for HVAC/R equipment, the important points to remember (in addition to corrosion resistance) are that the coating should be thin, flexible, impact resistant, and UV resistant. Here are some applications ideal for Insitu®:
Heat exchanger coils (water, condenser, evaporator, DX)
Mini-splits
Packaged Rooftops
Condensing Units
Modular Air-handlers
Air-cooled Chillers
Interior & exterior HVAC cabinets and copper piping
Protection When You Need It
There are two main causes of failure for HVAC/R equipment – mechanical and/or corrosion. Corrosion can lead to loss of operating efficiency, decreased operating performance, and ultimately downtime.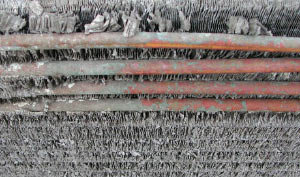 Corrosion is a natural process that is present in most environments and HVAC/R corrosion can be linked to many environments, to include industrial, urban, and even rural. However, the Coastal Regions are very corrosive.
Should consider anti-corrosion protective measures to protect against corrosion. To prolong the service life HVAC/R systems the equipment should have an anti-corrosive protective coating applied, to the coils and also to the exposed components and cabinets. Unprotected HVAC/R coils and equipment begin airborne and attacks your HVAC/R equipment to corrode the day of installation and show signs of corrosion in just a few weeks.
Contact Us to Learn More.