Insitu® Spray Applied Coating System
Insitu® Spray Applied Coating Protection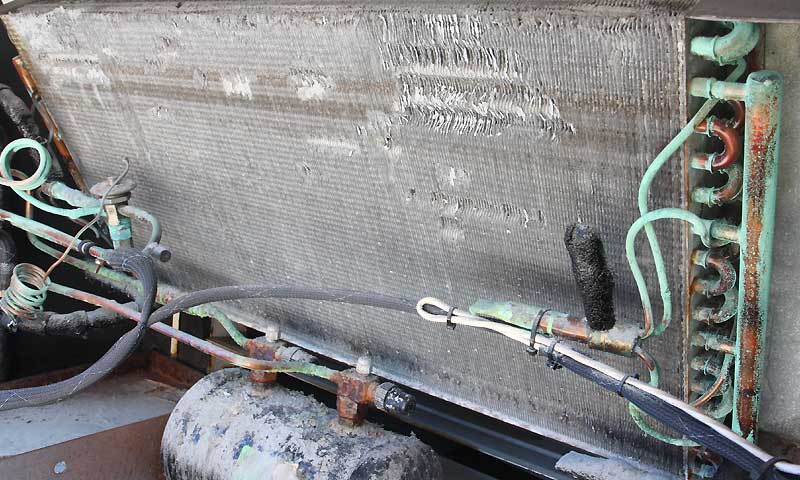 Any coating is better than no coating at all. But when it comes to protecting expensive HVAC/R equipment and systems, there is no better protective coating Insitu® Spray Applied Coating. At Insitu®, we're ready when and where you are. If time does not allow for e-coating, we can provide the service and coating you need to prevent corrosion and protect your investment. Find out more about Insitu® Spray Applied Coating and how we can provide you the best corrosion protection.
Protection When You Need It
There are two main causes of failure for HVAC/R equipment – mechanical and corrosion. If you ask any HVAC/R service professional, they will tell you corrosion is the main reason for system failure. Corrosion can lead to loss of efficiency, decreased operating performance, and ultimately downtime, which will not make anyone very happy.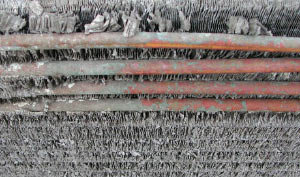 As a building owner, you want your HVAC/R system to last a long, long time, so naturally, you will diligently keep it clean and well maintained. But even regular preventative maintenance and cleaning cannot deter corrosion. Corrosion is airborne and attacks your HVAC/R equipment 24/7/365. Even sunlight is regarded as corrosive, and can only add to the destruction of your system. Corrosion is especially apparent in coastal regions where unprotected systems begin to corrode the day they are installed. We have seen units in coastal environments showing signs of massive corrosion in just a few weeks. But don't think just because your system is not on the coast that you do not have to consider protective measures against corrosion. HVAC/R corrosion can be linked to many other environments, especially industrial, urban, and even rural.
Insitu® Spray Applied Coating Benefits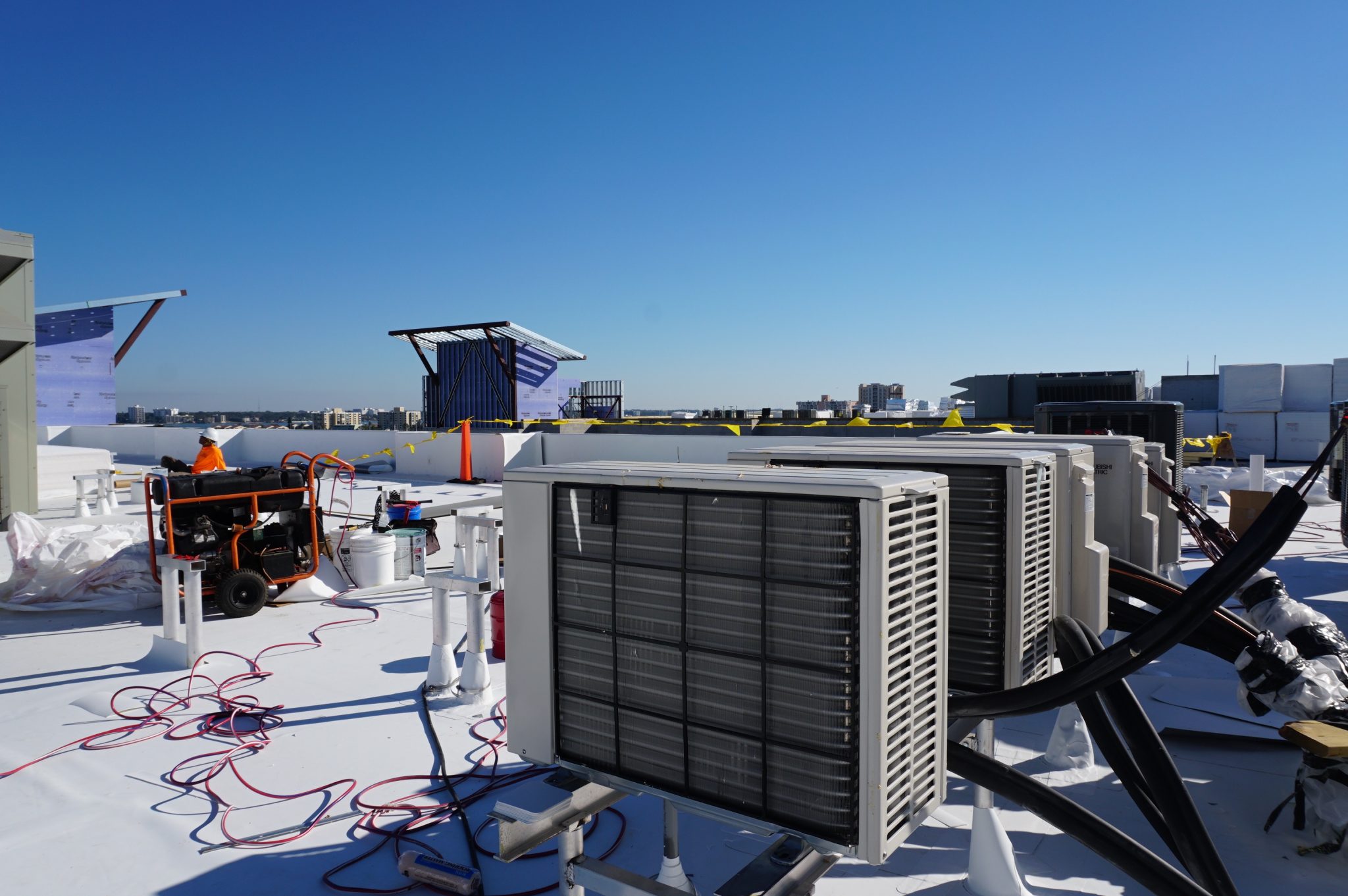 HVAC/R service professionals will agree, the best protection for today's high efficiency systems is a complete protective coverage. From heat transfer coils to components and cabinets (inside and out), a protective coating is the only way to ensure that you have your best resistance to corrosion in place.
In environments where corrosion is highly present (marine, industrial, agricultural, or areas where there are harsh chemicals), the system heat transfer coils can corrode very quickly, resulting in efficiency and capacity loss. This can be expensive in terms of energy consumption, repair bills, and system downtime.
Corrosion leads to many problems, not just from an appearance factor, but performance as well. Loss in efficiency will generate higher energy use and bills to follow. In seaside locations especially, the operating performance of unprotected condenser coils may decrease over 50% in a single year. As a building and system owner, the cost of energy continues to rise, and it makes no sense to pay for a high-efficiency system that cannot effectively operate as intended.
Insitu® – The Ultimate in Corrosion Protection
Insitu® Spray Applied Coating is a unique and proprietary coating process that offers today's HVAC/R systems the highest level of corrosion resistant protection. A properly coated system with Insitu® Spray Applied Coating corrosion protection can withstand harsh environments, providing long-term and cost-effective service.
Insitu® Spray Applied Coating protective coatings will insulate and protect your HVAC/R equipment for many years, providing you with a system that can operate at its optimal performance and efficiency.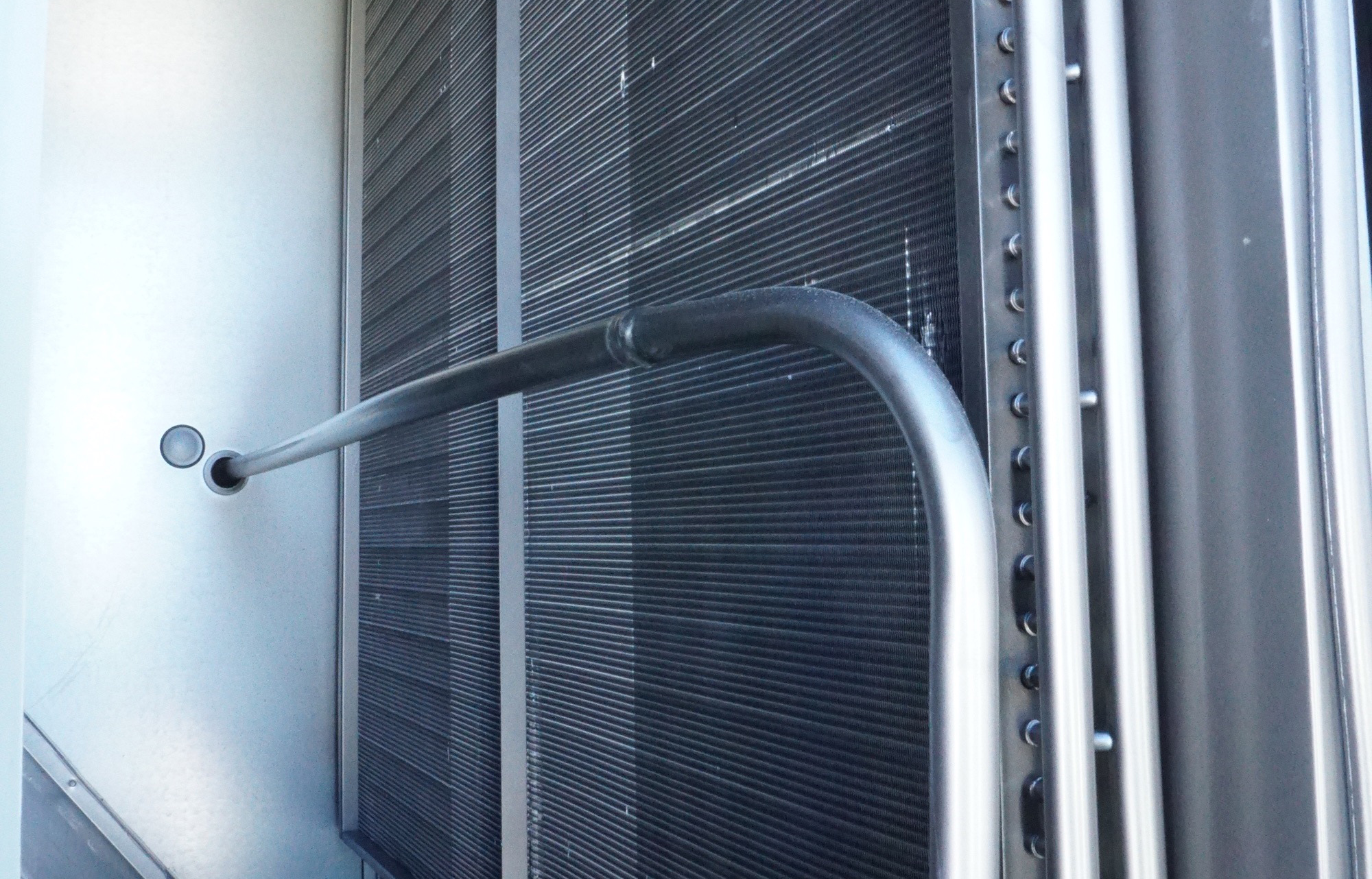 Throughout the HVAC industry, there is some talk about protective coatings degrading the true performance and efficiency of the heat transfer coil. Some design engineers will have concerns that any time you apply a coating over a coil, you are creating a barrier that is also reducing your airflow capacity. While you can make this case, engineers will also agree that a protective coating is necessary and recommended by the OEM in any corrosive environment. OEMs also recognize coatings like ElectroFin® E-Coat and Insitu® Spray Applied Coating as a highly efficient micro thin application that overall has a minimal effect. In fact, what little you might lose in cooling efficiency is more than recovered in extending the overall life of the system.
When choosing a protective coating for HVAC/R equipment, the important points to remember (in addition to corrosion resistance) are that the coating should be thin, flexible, impact resistant, and UV resistant. Here are some applications ideal for Insitu®:
Heat exchanger coils (water, condenser, evaporator, DX)
Mini-splits
Packaged Rooftops
Condensing Units
Modular Air-handlers
Air-cooled Chillers
Interior & exterior HVAC cabinetry and copper piping
Contact Us to Learn More.