Benefits of the ElectroFin® E-Coat Process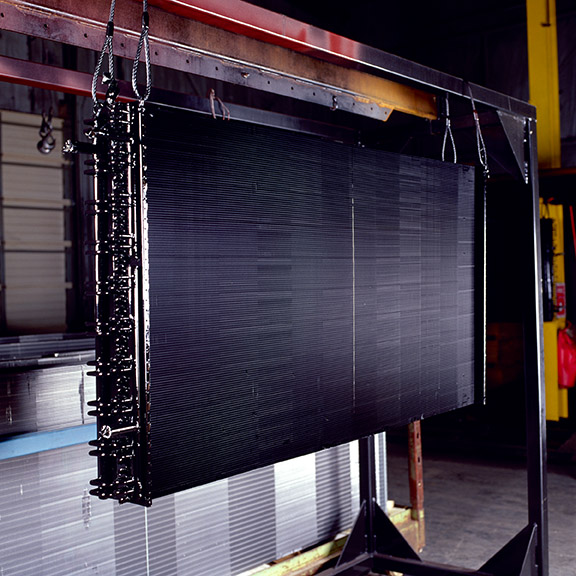 Provides exceptional flexibility, durability, adhesion properties, coil coverage, and corrosion and UV resistance.
Uniform film thickness from the outside fin edges to the deep internal areas. This is important because thicker e-coat applications can prohibit coil efficiencies, generate higher energy bills, and cause a shorter unit lifespan.
Guaranteed 100% coverage of any fin design, including enhanced fins up to 30 fins per inch, without bridging.
With the ElectroFin® E-Coat process, a coil's original heat transfer rates are maintained longer over the extended life of the coil (as compared to an uncoated coil in the same environment). ElectroFin® E-Coat ensures complete coverage without any fin bridging (up to 30 fpi).
Provides excellent seacoast and salt environment protection, as well as outstanding protection in acidic and alkaline environments ranging from 3.0-12.0 pH levels. ElectroFin® E-Coat coated coils are tested and passed ASTM B-117 Salt Spray tests exceeding 15,000 hours.
Designed to protect the coil with less than 1% thermal performance degradation. ElectroFin® E-Coat protects the product's heat transfer coils without an adverse effect on cooling or heat pump performance.
If the coil fails due to corrosion, a 5-year unit replacement guarantee (including labor) is available.
Benefits to the Owner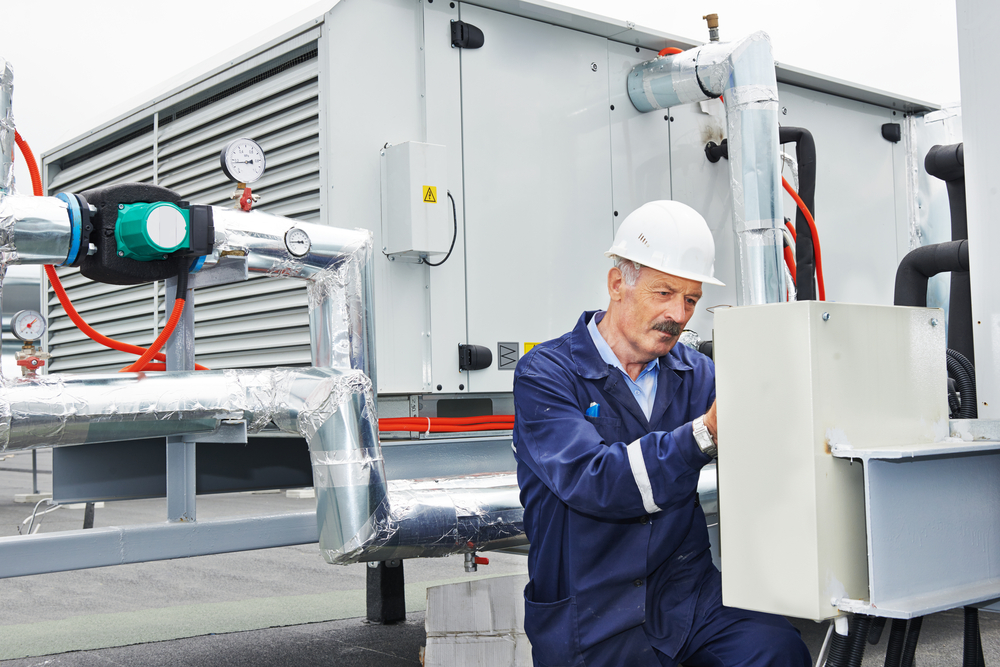 Increased efficiency and length of service of HVAC/R systems. HVAC/R system life is 3-5 times longer than the life of an uncoated system in the same location and environment.
Reduced maintenance, replacement, and operating costs.
Corrosion protection with complete coverage of entire unit (coil, components, and cabinet).
Coating hydrophobicity, or how well it drains condensation off the coil, to create optimum heat transfer capabilities. Ideally, water would drain quickly off of the coil to avoid reductions in efficiency. Water accumulation is also detrimental because it can lead to the growth of mold and mildew. Most coatings do not actively resist biological growth, but their hydrophobicity can passively deter such growth.
The ElectroFin process is environmentally friendly.
ElectroFin® E-Coat is Well-Suited For:
Electrofin® E-Coat Applications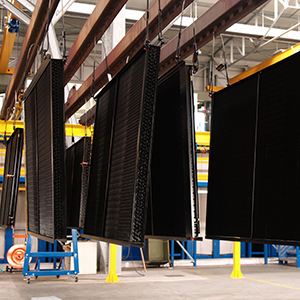 Condenser Coils
Evaporator Coils
All Aluminum Microchannel Coils
Industrial Coils & Coolers
Aerospace & Military Applications
Energy Recovery Coils
Steam Coils
Water/Fluid Coils
Contact Us to Learn More.