Insitu® Spray Applied Coating Process
Add Insitu® Spray Applied Coating to Your HVAC System
To provide your HVAC/R equipment with the ultimate in corrosion protection, specify Insitu® Spray Applied Coating to complete the job. Mechanical Engineers that are specifying a protective coating system for their equipment always have the opportunity to specify both ElectroFin® E-Coat and Insitu® Spray Applied Coating. Using both of these products in tandem puts your equipment on the ultimate protection path and guarantees you the very best in corrosion protection.
Many in the industry will say that any coating is better than no coating at all. While this is certainly true, it is not always correct to assume any coating will perform. A coating that is too thick or improperly applied can ruin a system even faster than corrosion. While there are many e-coating and spray options available, there is only one company that provides both e-coating and spray.
The Insitu® Spray Applied Coating Process
The following is a description of the Insitu process, performed at one of our hub facilities in Tampa and Pompano, Florida, and Temecula, California. Insitu® Spray Applied Coating facilities are capable of handling any size industrial or commercial HVAC/R system. If it can be transported, we can lift it off by crane and completely coat the unit inside and outside.

1.) HVAC units (large, medium, and small units) are received and inspected for damages during delivery
Received units are checked in and given an ID number for tracking purposes
Damaged units are noted and customer is contacted for return authorization
We handle HVAC systems and units from virtually every major OEM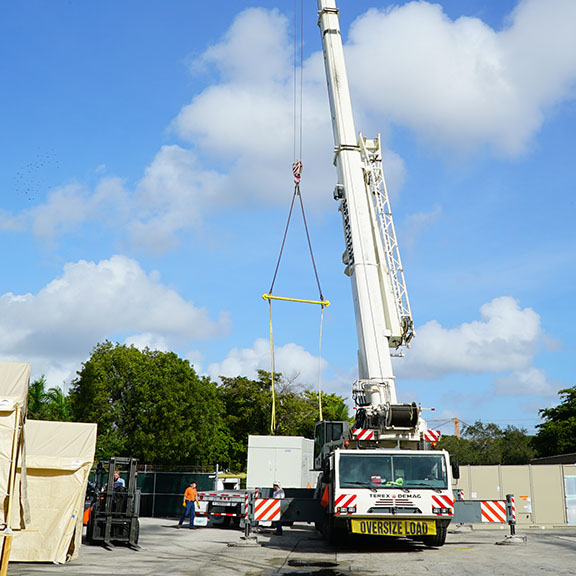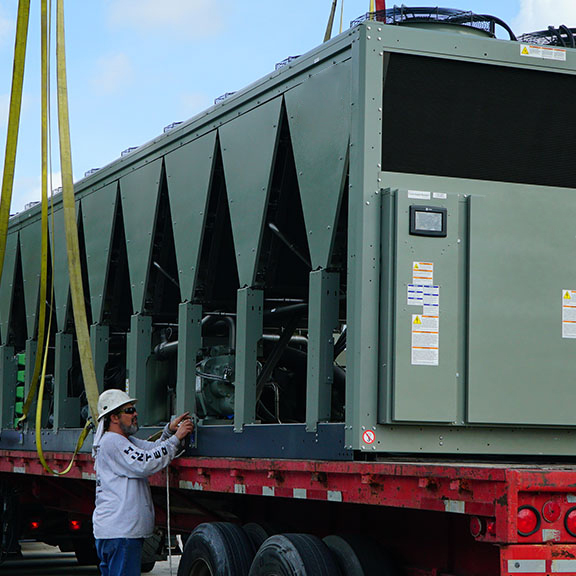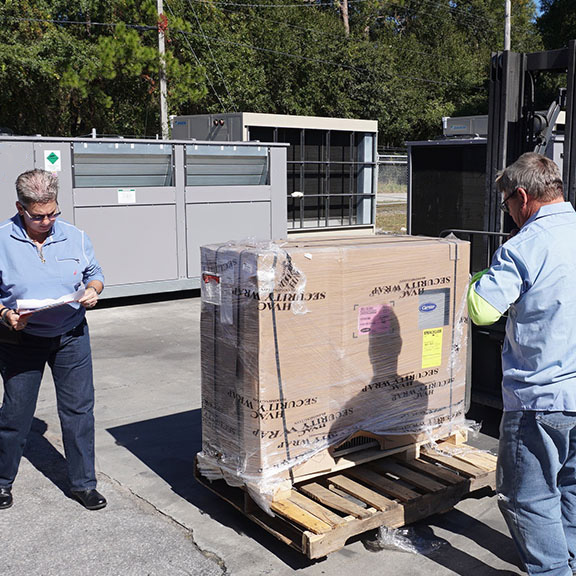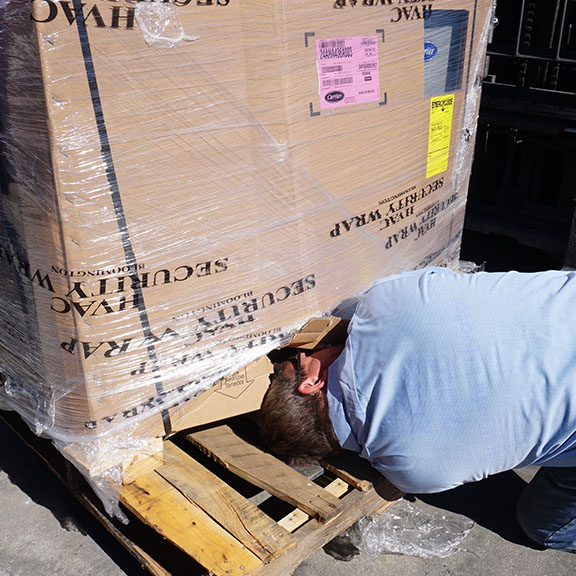 2.) Units are moved indoors for disassembly
All outer panels are removed
All wiring harnesses are tagged and unplugged from motors and controllers
All disassembled pieces are numbered and tagged for exact replacement position
Special care is taken to ensure the unit is properly returned to its original status when it arrived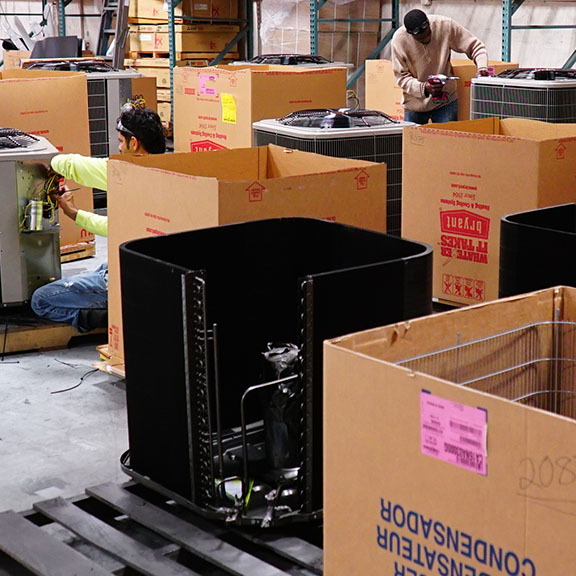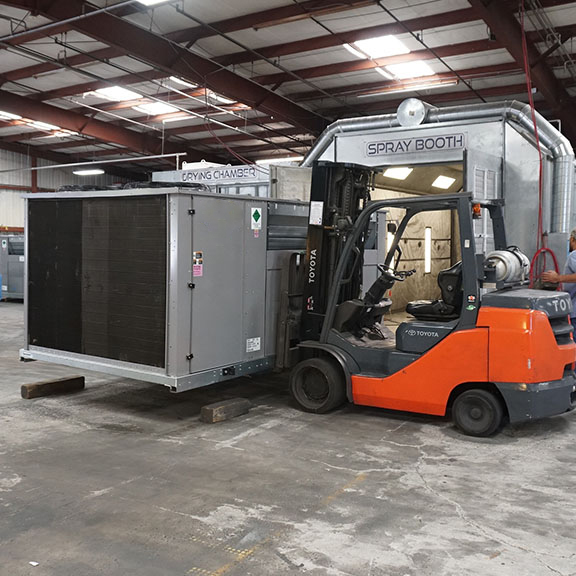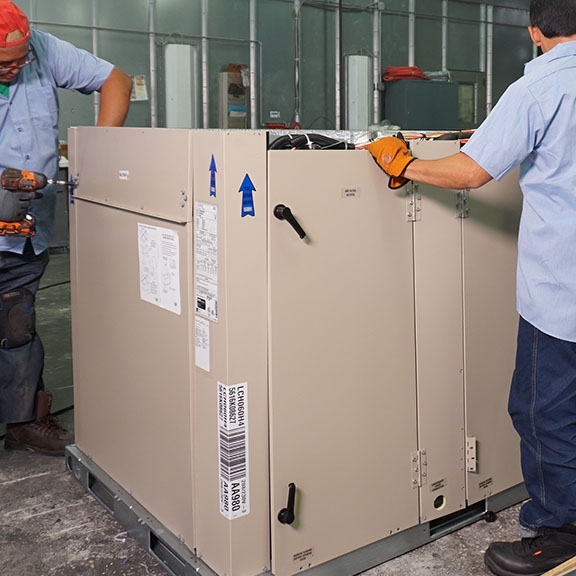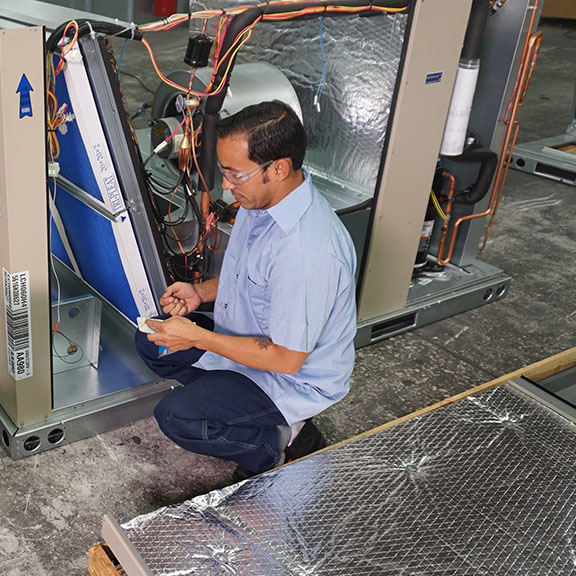 3.) After disassembly, units are moved to the washing stage for a complete and thorough power spray wash
Units are pre-treated to dissolve any oils, grease, or residue that occurs during production and assembly
The unit is thoroughly coated with the pre-treat solution
After a few minutes soaking in the cleansing solution, the units are sprayed with clean water under pressure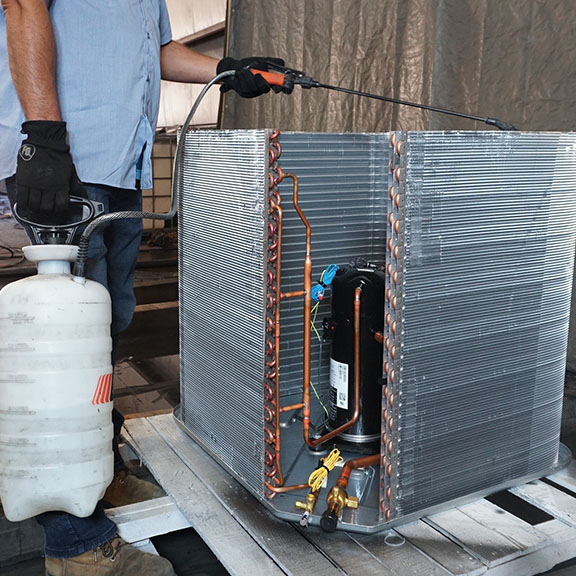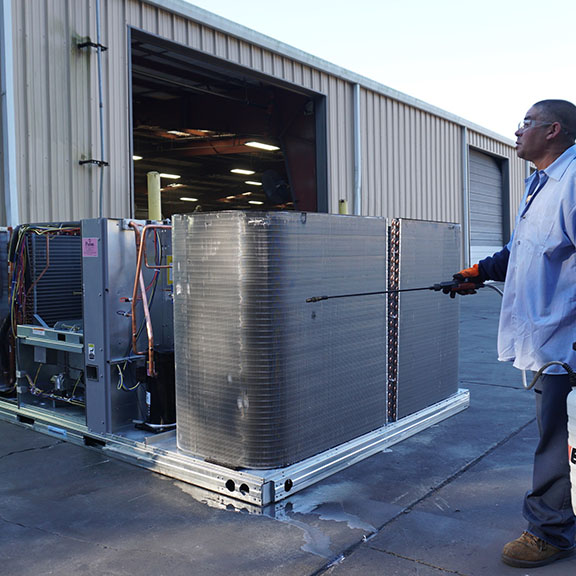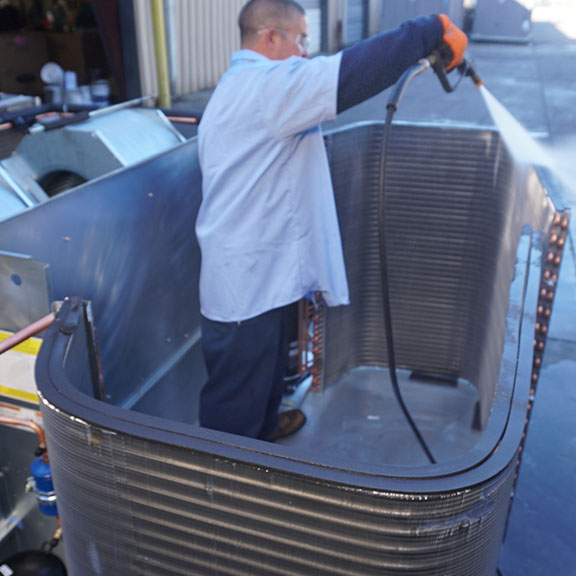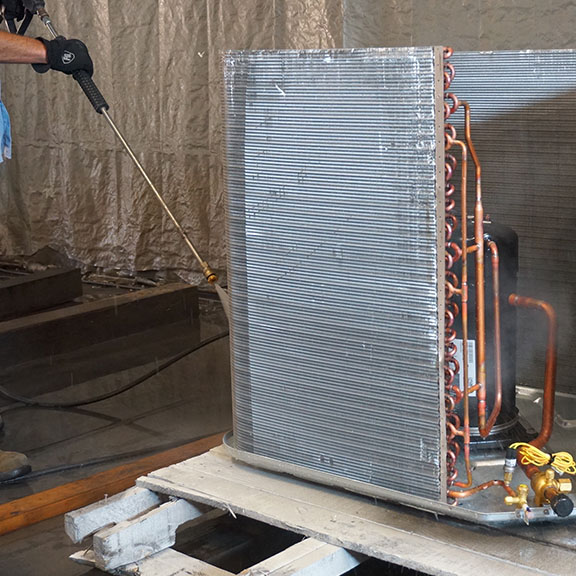 4.) Units are masked and prepped for painting
Compressor, motors, switches, and tube endings are masked and covered for protection against any paint spray
The unit is inspected for any surfaces that might be too smooth or still have some outer surface that needs to be prepped to allow complete paint adhesion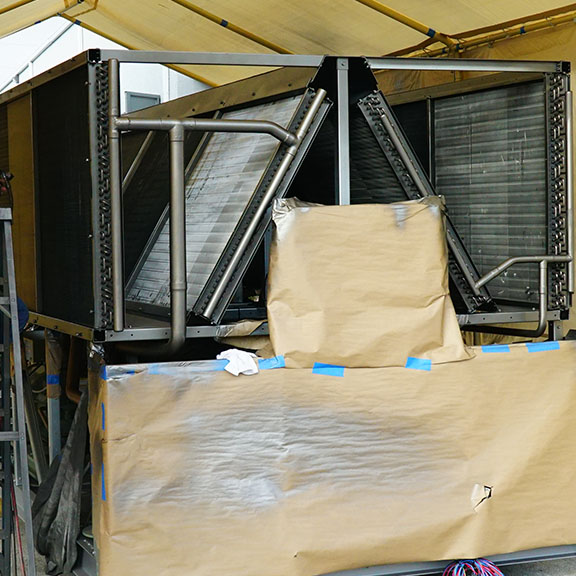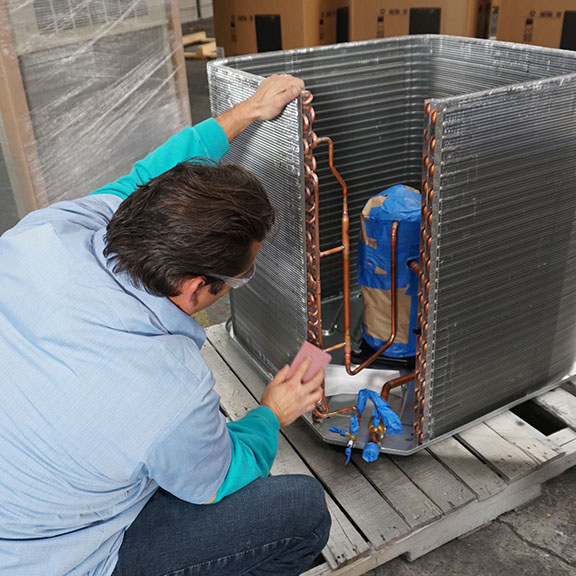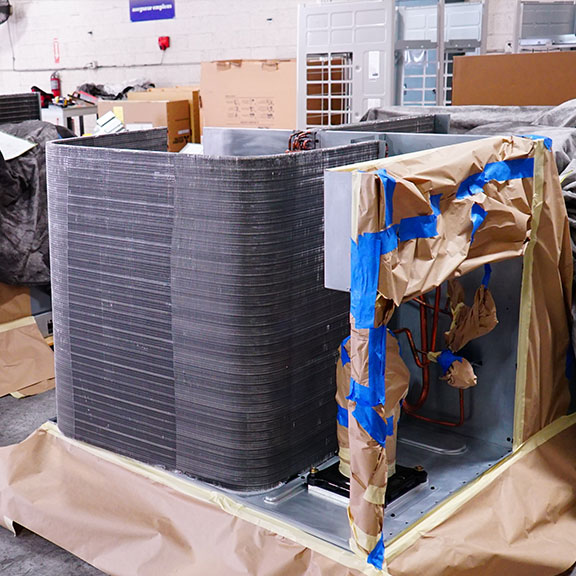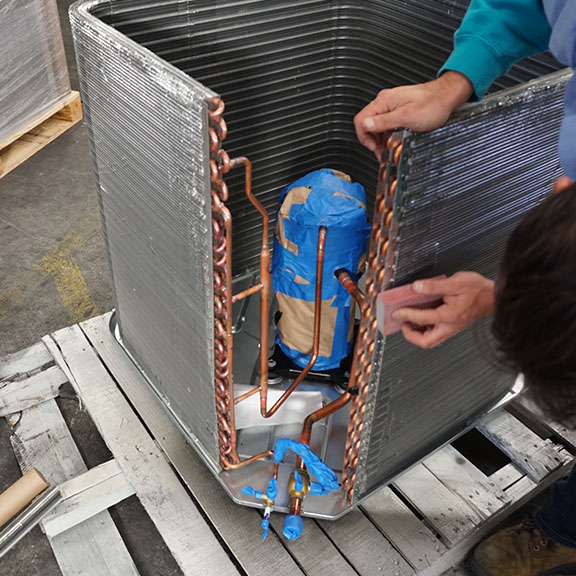 5.) Units ready for paint application are moved into the spray booths for painting
Units are sprayed with Insitu® ES2 (embedded stainless steel pigment)
The spray operator will coat the unit three times

1st Stream Coat
2nd Up and Down Coat
3rd Side to Side Coat

The standard color used is platinum gray
Insitu® Spray Applied Coating can apply any custom color required, just provide the paint code number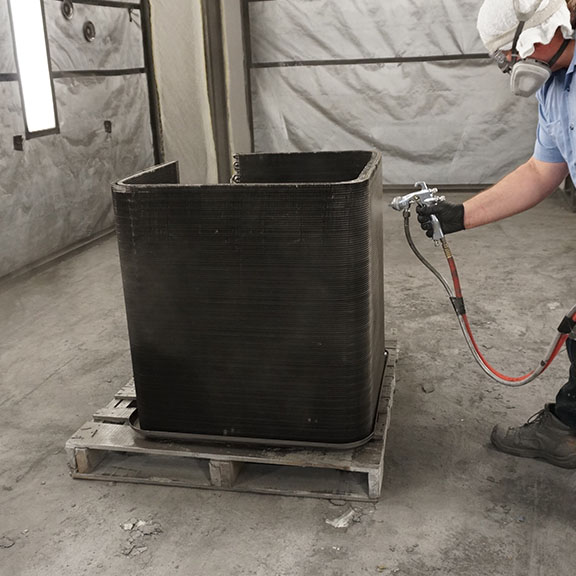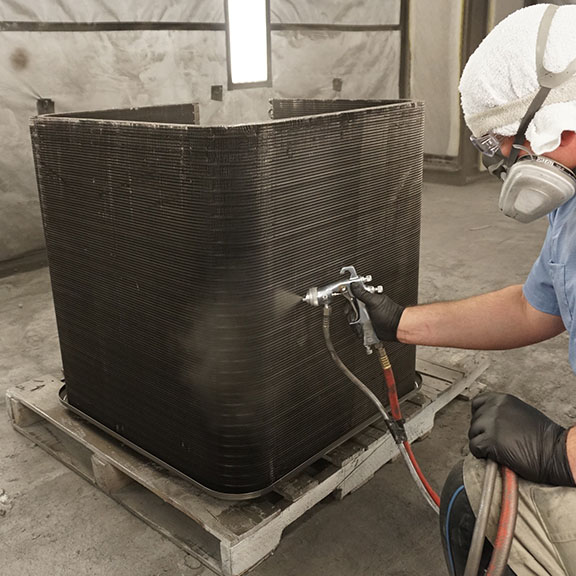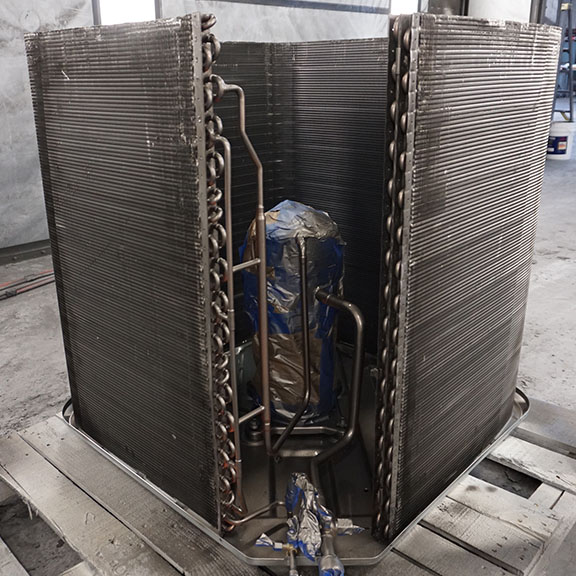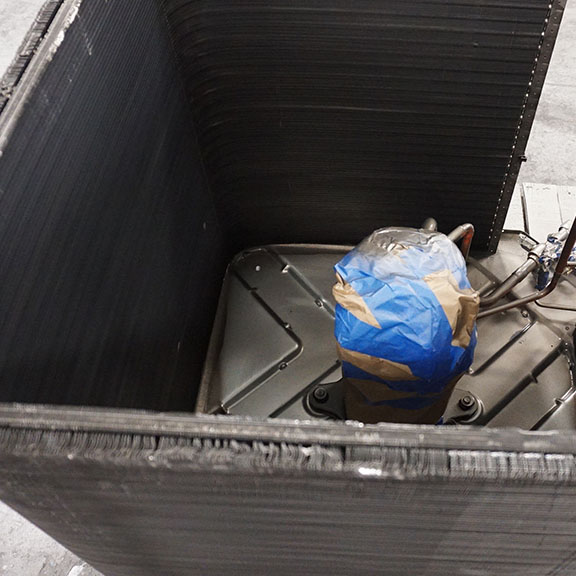 6.) Units are completely re-assembled
Units are assembled using all of their original equipment parts and harnesses
Insitu experts are pros at understanding HVAC system layout and will ensure that all components are properly reattached and panels are replaced as they originally were upon receiving the unit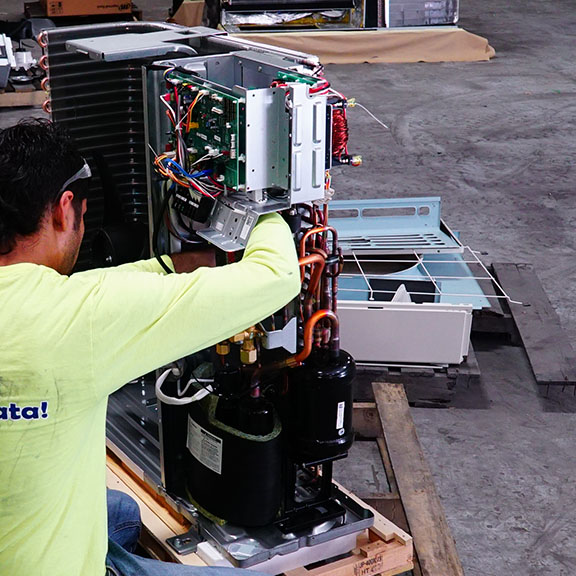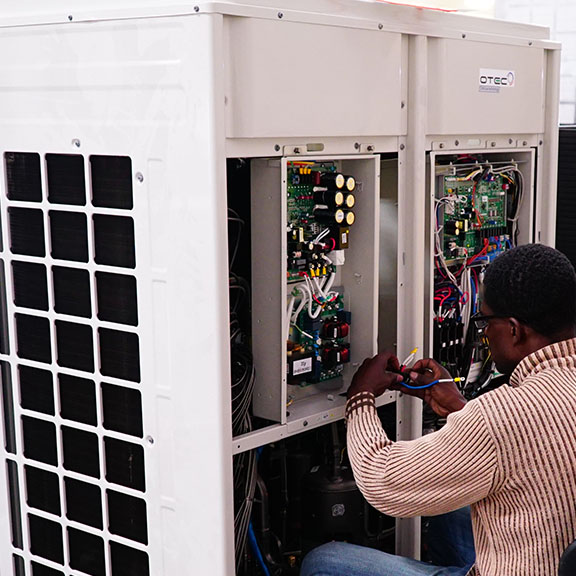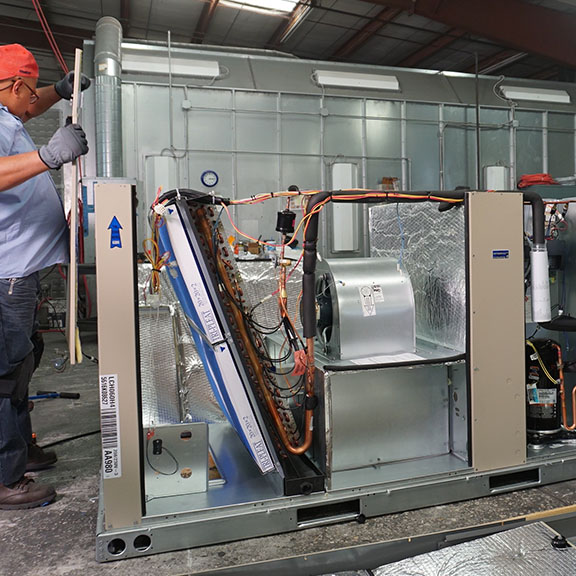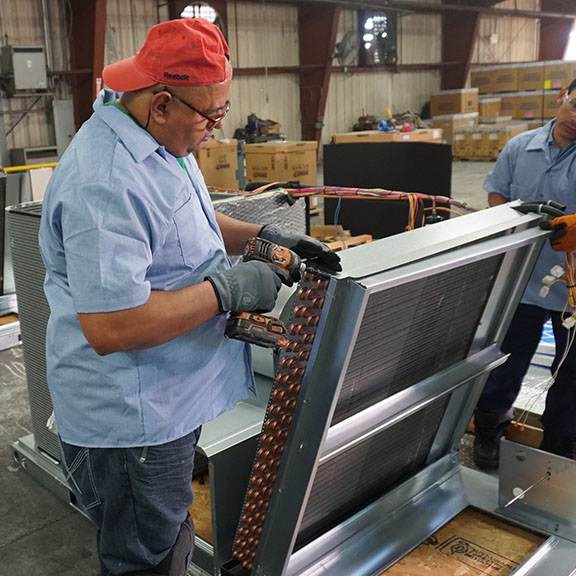 7.) Upon final assembly, unit cabinets are given a final UV spray coat application
The UV clear coating is essential in preserving the unit's painted finish, as well as protecting the unit against harmful rays from the sun and airborne pollution
Units will receive up to 3 coats of UV spray coat protection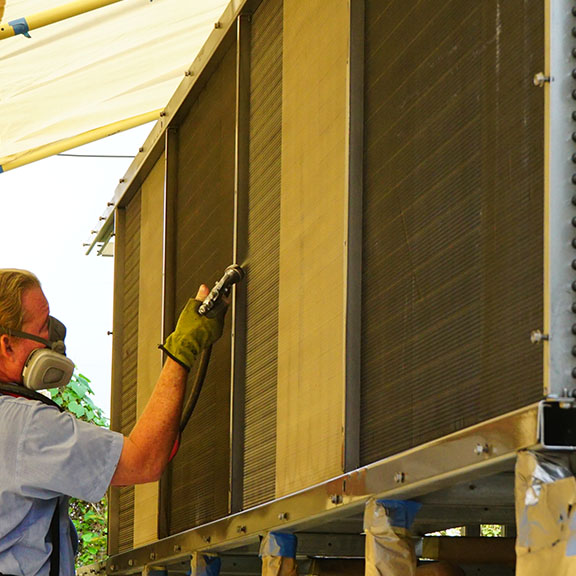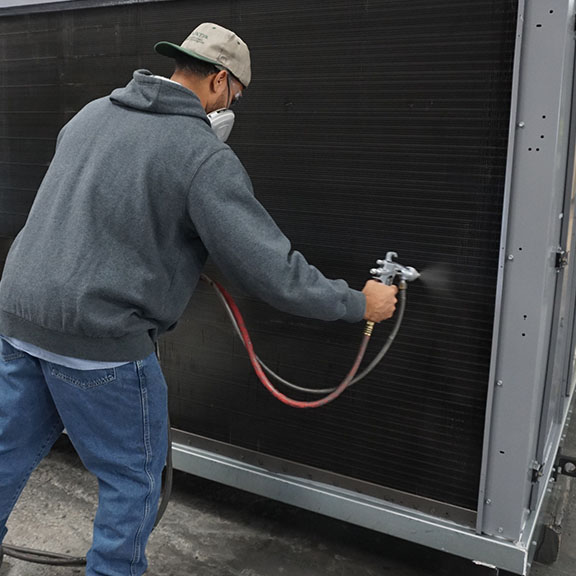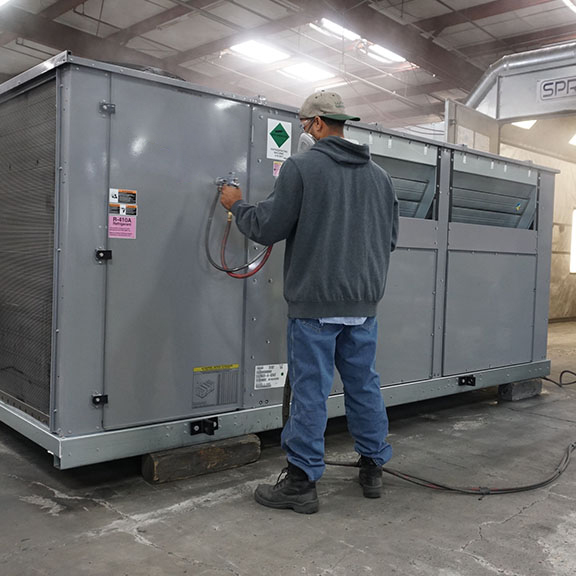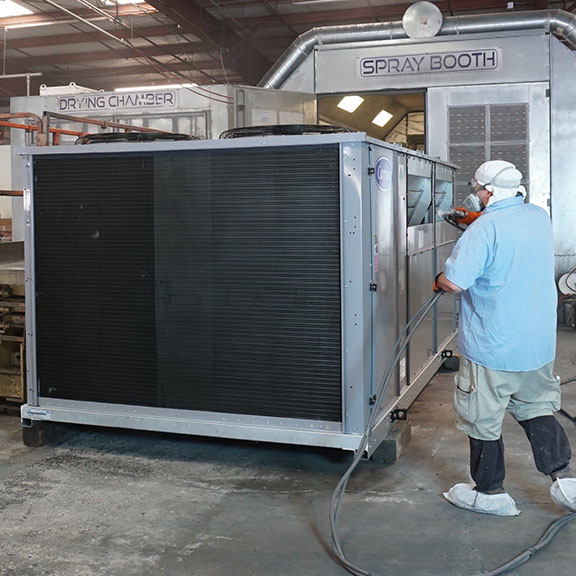 8.)  Upon final assembly, unit cabinets are given a final UV spray coat application
9.) If the unit was packaged, all packing material are replaced and the unit is sealed
Larger units will receive all tags, forms, and covering originally received with the unit
Units are prepared for shipment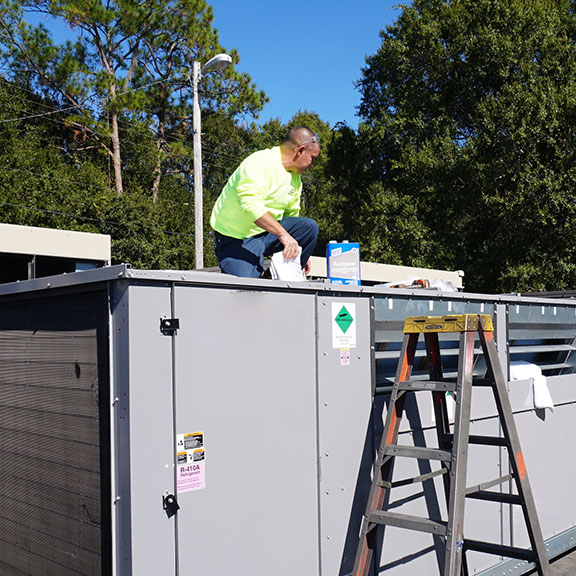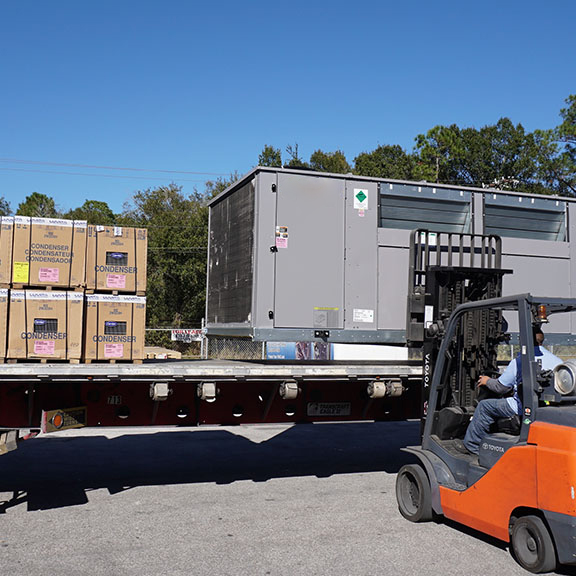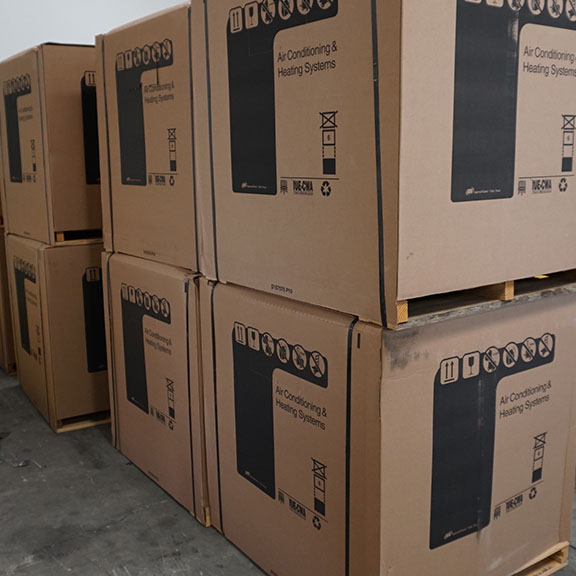 Contact Us to Learn More.